If you have questions regarding the activities of your utility, feel free to contact any member of the Board.
---
The Lincoln County Power is a locally controlled, community based, not-for-profit utility.  The Board of Trustees are your elected representatives to the organization.  They play an important function.  These functions can be summarized into four main areas.  First, in conjunction with the general manager, the Board establishes the strategic direction and sets the goals for the organization.  Second, the Board works with the general manager to set the goals for the organization.  Third, the Board acts in a fiduciary role in regard to the funds received and expended by Lincoln County Power.  Fourth, and most important, because the day-to-day operating responsibility is delegated to the general manger,  the Board oversees the activities of the general manager and conducts an annual performance reviews.
---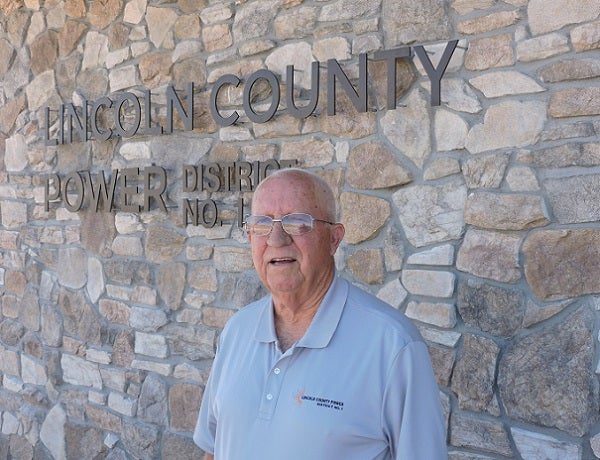 Edward E. Wright (President).  Ed was born in Portsmouth, Ohio.  Attended White Pine High School in Ely, Nevada.  Moved to Caselton in Lincoln County in 1979.  Has been a business owner of Tillie's Mini Mart in Pioche since 1987.  Served as a Lincoln County Commissioner, Pioche Chamber of Commerce Member, LC Planning Commission, and the Lincoln County School Board.  He served as a member of the LCPD Board of Directors from 2003 to 2010, and is currently serving again as President.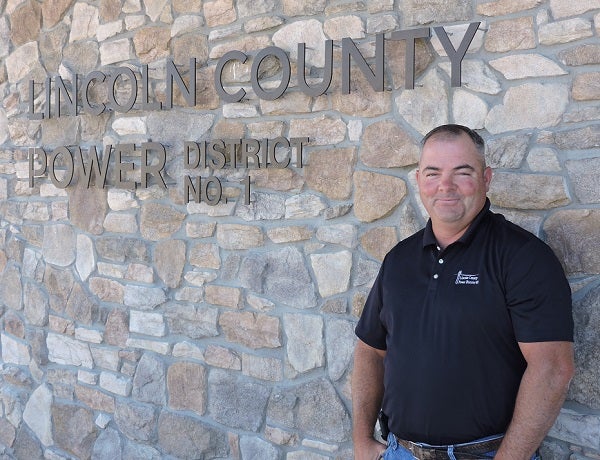 Lee Mathews (Vice President).  Lee Mathews was born in Cedar City, Utah.  He lived in Panaca, Nevada until he was 5 years old.  The family moved around a bit until they moved to Dry Valley when he was 12 years old.  He attended Lincoln County High School in Panaca, Nevada.  Currently serves, as a member of the Soil Conservation District, the Farm Services Administration, is the Vice President of the Lincoln County Farm Bureau, and Vice President of the Lincoln County Power District.  Became a partner in January of 2000 with his father, John Mathews, operating Flatnose Ranch in Dry Valley.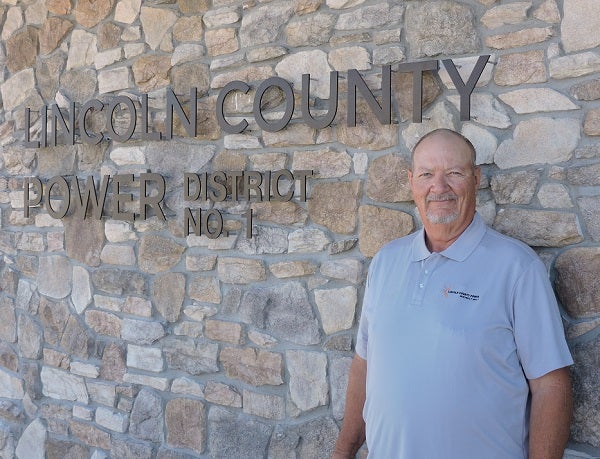 Bob Rollins. Bob was born in Heber City, UT, attended school at the Bristol Silver Mine and graduated from Wasatch HS in 1969.  While serving 21 years in the US Navy on the USS Cochrane and USS Midway he earned his Journeyman Power Plant Operators License.  Honorably retiring in 1991, he worked for SoCal Edison in California, moved to St. George in 1992, and returned to Lincoln County in 1996.  He volunteered for the Panaca Fire, Search and Rescue, and Meadow Valley Ambulance as an EMT-B and 1.  Presently he resides in Caselton, is a member of Pioche Volunteer Fire and works as a 911 Dispatcher.  Bob's grandfather, J.H. Buehler, was LCPD's first Board of Director's Chairman.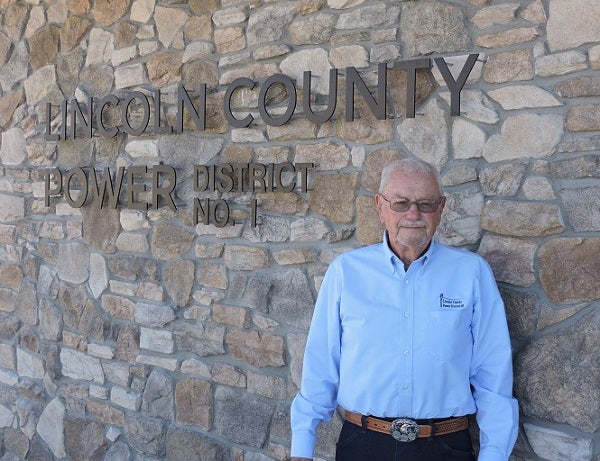 Ken Dixon:  Ken was born in Florence, Arizona, graduated from high school in Bonners Ferry, ID. Finally settling down in Las Vegas, worked as a deputy at the Clark County Sheriff's Department and then became a general contractor. Got tired of the big city life and moved to Indian Ridge in 1998. Worked as the Lincoln County Building & Planning Director for several years, revised the LC Habitat Conservation Plan in 2012 and 2016, served as an EMT, and currently is serving on the LC Sheriff's Search and Rescue, a member of the LC Planning Commission, City of Caliente Building Inspector and Floodplain Manager, and member of the LC LEPC Committee. He is a Board member of the Tri-County Weed District and is project manager for the City of Caliente Mountain Bike and Skills Park Project currently in progress. Ken is proud to be a member of the Lincoln County Power District and is looking forward to providing his insight into this Board.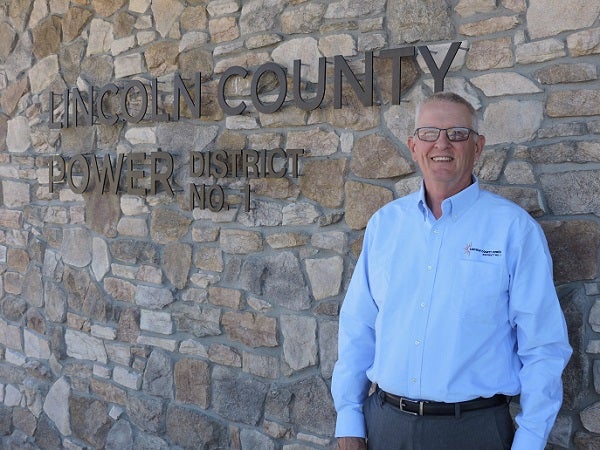 Richard Katschke.  Richard and Karen Katschke moved their family to Panaca in 1978 when Richard accepted a teaching position with Lincoln County School District. He taught and coached at LCHS and MVMS. Richard retired in 2014.