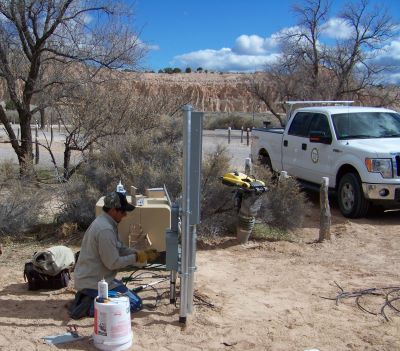 Electric service provided by Lincoln County Power is governed by policies that are adopted by the Board of Trustees.
---
We provide electric service throughout Lincoln County, Nevada, except for Caliente and the Pahranagat Valley areas.  We strive to serve all of our customers fairly and consistently.  To do this, we follow policies that have been approved by the Board of Trustees.  These policies are important and customers should read them.  By receiving electric service from Lincoln County Power, customers must agree to these policies.
Lincoln County Power customer and electric service policies are shown in the below table.  Click on the policy name to see the full policy.
| | |
| --- | --- |
| CUSTOMER AND ELECTRIC SERVICE POLICIES |  Last Revision |
| 301.  Inclusion of Property within District Boundaries | March 9, 2021 |
| 302.  Requests for Electric Service | February 9, 2021 |
| 303.  Establishing Credit and Electric Service Deposits | March 9, 2021 |
| 304.  General Conditions for Electric Service | March 9, 2021 |
| 305.  Customer Equipment Requirements and Load Characteristics | May 11, 2021 |
| 306.  Cost Responsibility for Electric System Extensions | April 13, 2021 |
| 307.  Characteristics of Electric Service | May 11, 2021 |
| 308.  Metering | May 11, 2021 |
| 309.  Off-Grid and Standby Electric Service | May 11, 2021 |
| 310.  Landlord Responsibilities | June 8, 2021 |
| 311.  Billing and Payment for Electric Service | May 24, 2022 |
| 312.  Connections and Disconnections of Electric Service | July 13, 2021 |
| 313.  Cost Responsibility for Existing Customers Opting Out of the AMI System | August 10, 2021 |